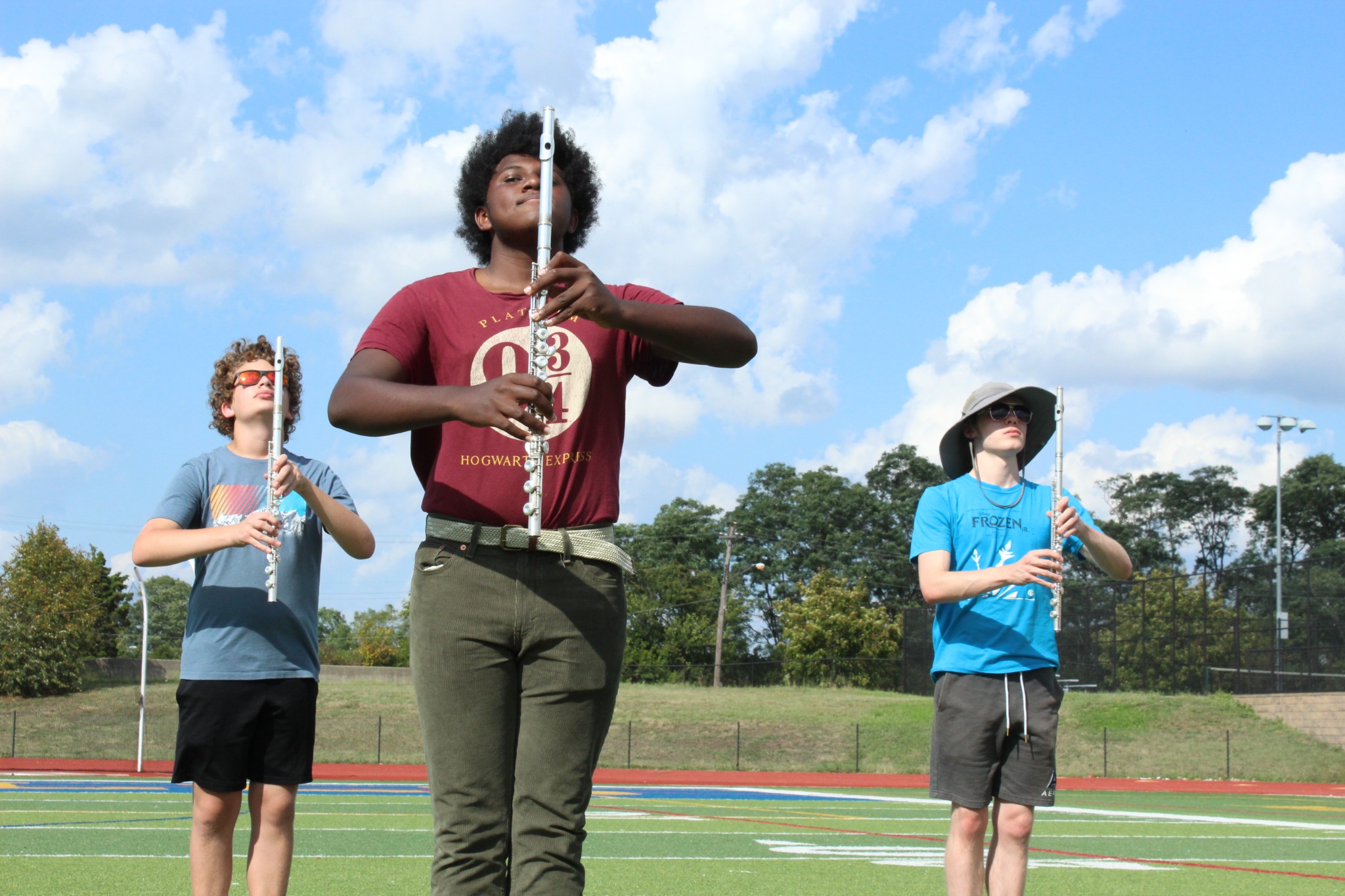 BAND, TEN, HUT!
The WHHS fine arts program is on the brink of a creative comeback after a year of virtual performances and shows. Teachers, directors and students are excited to finally return to a sense of normalcy. To get back into the swing of things, the marching band started with band camp in late July. Rookie marchers from this year and last worked with leadership on marching technique in preparation for the 2021-22 season.
Squeeze, push, one.
The WHHS Marching Blue and Gold, along with the entirety of the fine arts department, is excited to be in-person and experience a new form of creativity that was not possible last year. They are looking forward to events to come, and to share their creativity with the WHHS student body.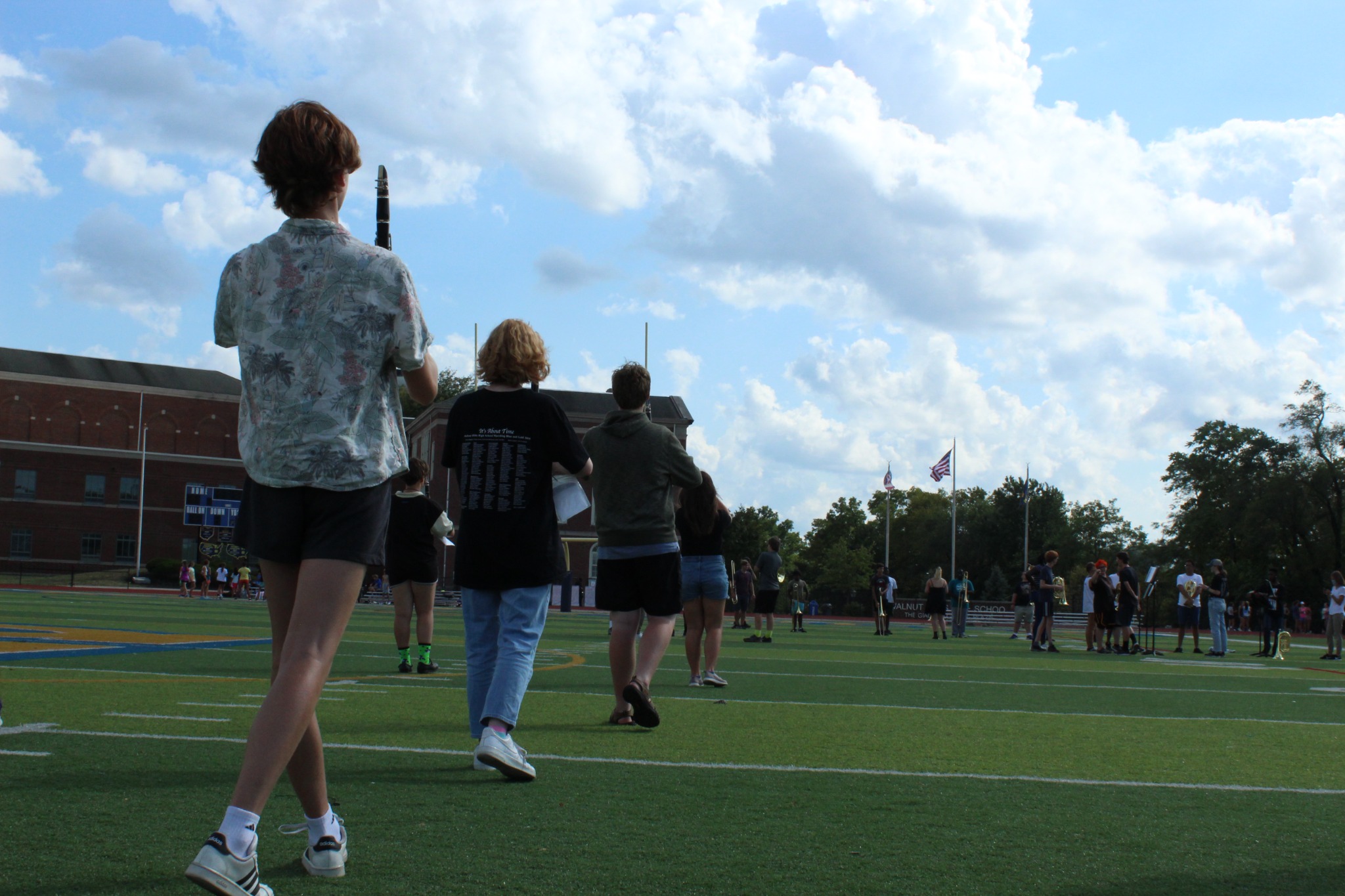 Tuning back into in-person learning
The structure of the Walnut Hills High School orchestra tremendously shifted during remote learning. Students returning to an in-person learning model are forced to adapt to a new procedure as they prepare for their first concert with a live audience in over a year.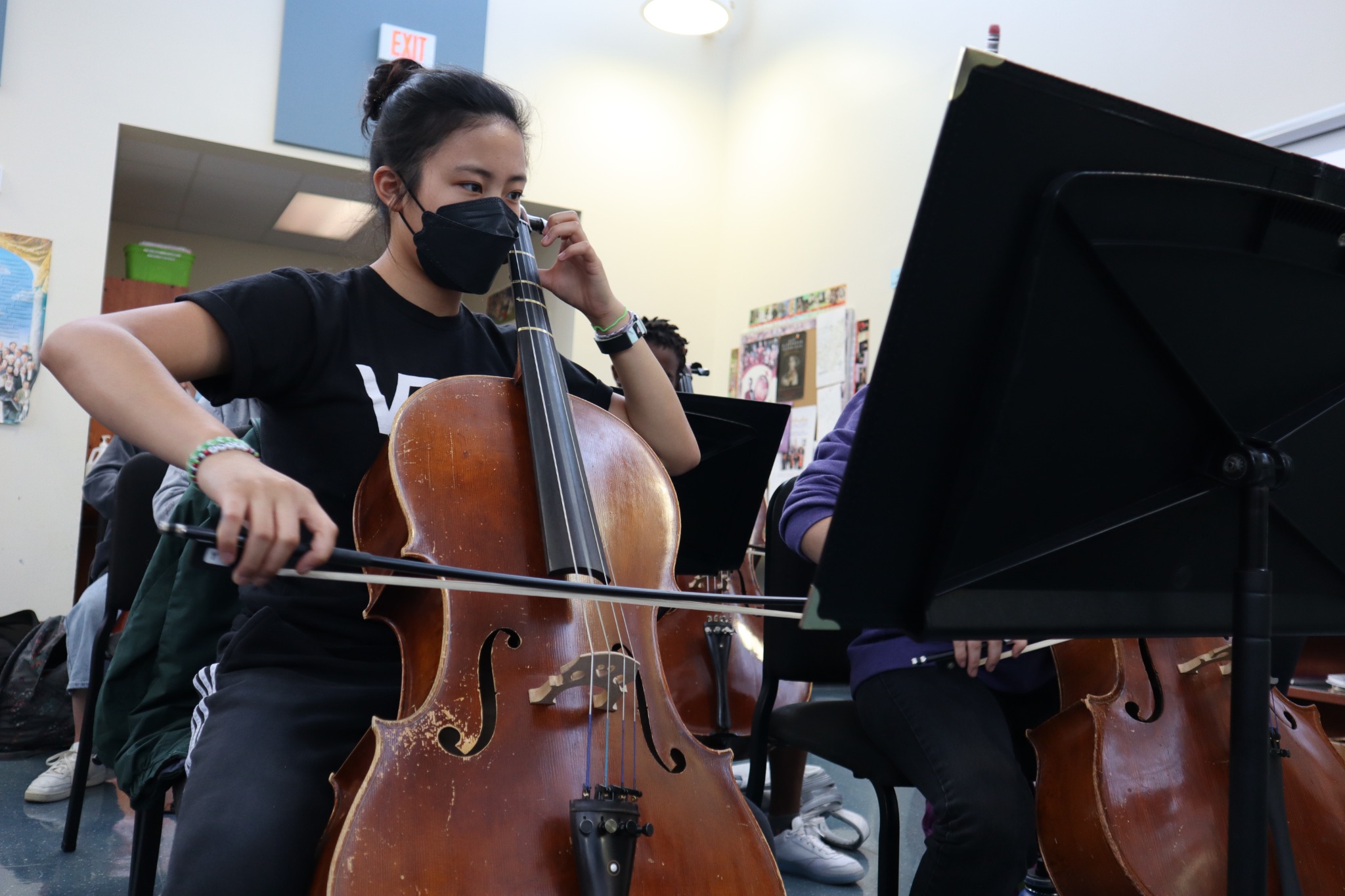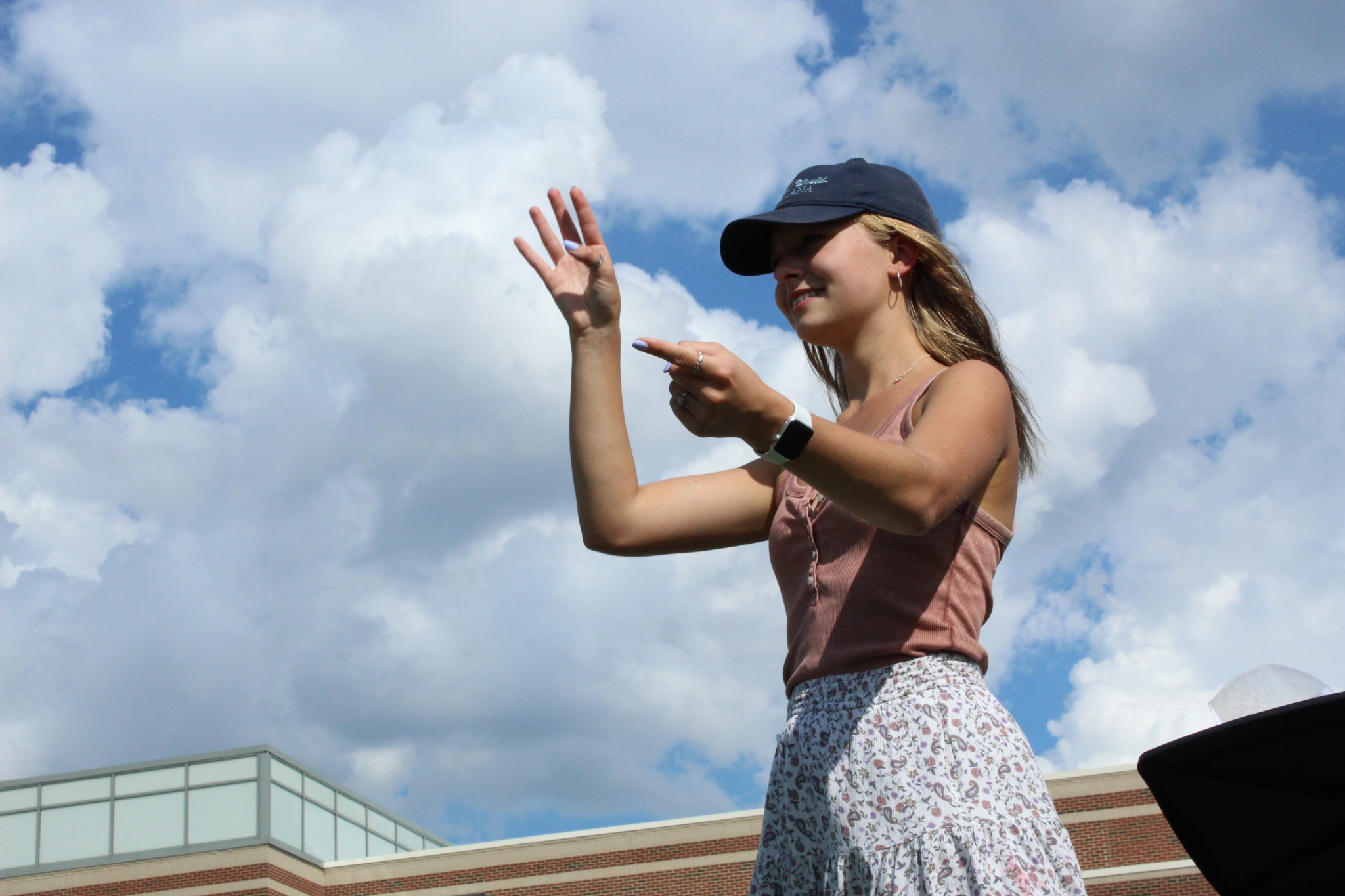 The Fortune of Fools
Nearly two years since their last live performance, the Marching Blue and Gold works tirelessly to perfect their show "The Fortune of Fools" in hopes to bring home a state trophy, and continue their 16 year winning streak.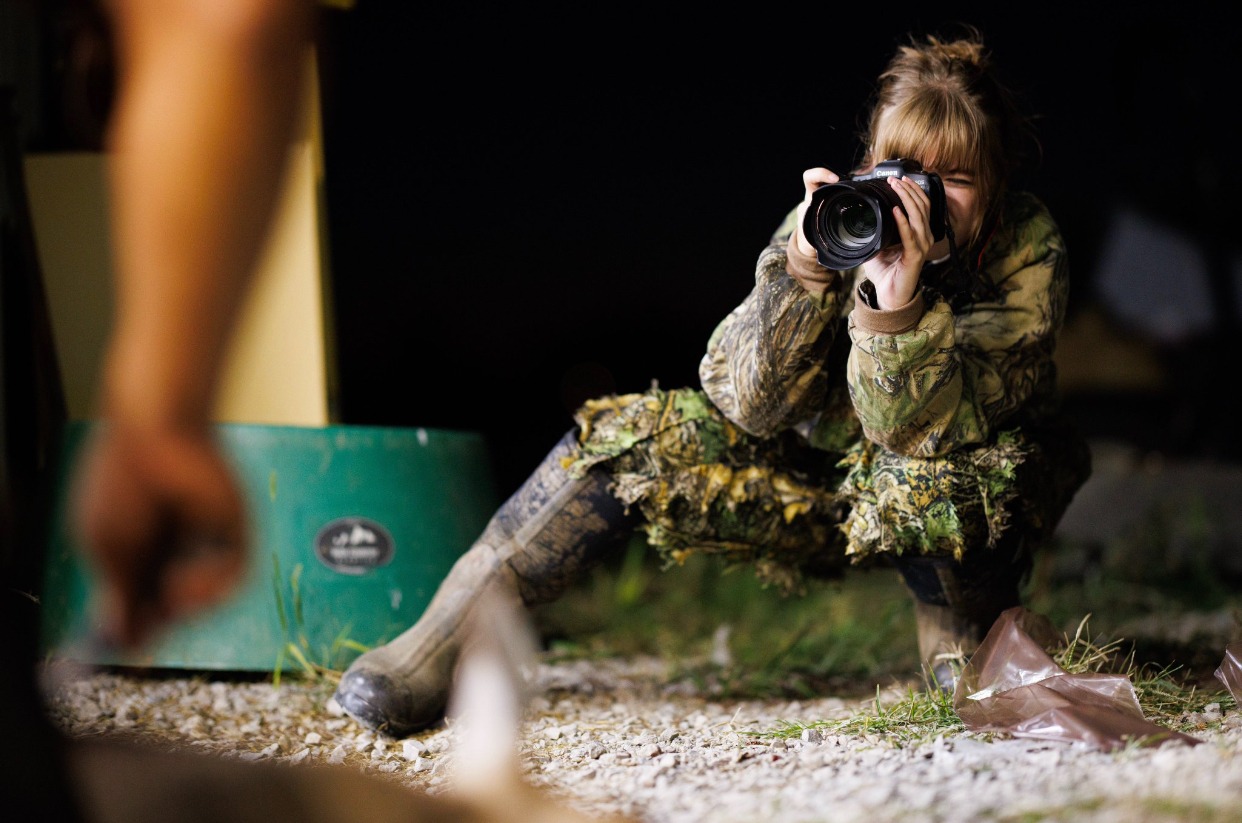 Behind the Camera
Though her first passion is writing, Isabella Zinchini thoroughly enjoys capturing moments such as these, particularly in the fine arts. When she's not working as a journalist, Zinchini loves to play Clarinet. She also enjoys philanthropy work, learning new instruments, reading and spending time with friends.